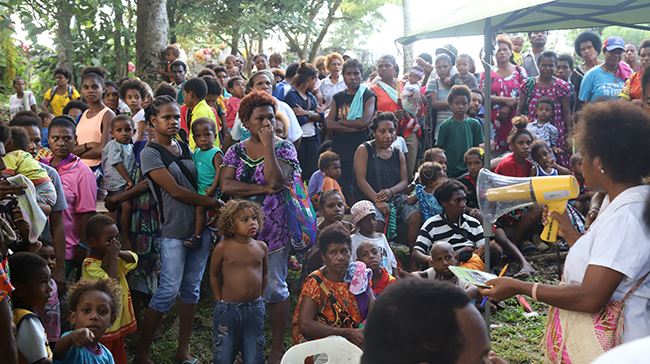 What is community engagement?
Community engagement is a dynamic process of working together to address health-related issues and promote well-being to achieve positive and sustainable health outcomes and impact. Developing and maintaining relationships—between communities and other stakeholders—is at the core of community engagement. Community engagement is empowerment based, health promoting, and equity and human rights seeking.
Why is community engagement important?
Community engagement is an effective approach that leads to better interventions and positive outcomes. It helps to understand and address local issues and challenges; identify and implement more effective grounds-up solutions; and leverage local resources and networks for sustaining health interventions and outcomes. The process also builds relationships and trust between stakeholders. Through community engagement, individuals and communities are empowered to take an active role in their health and participate in the decisions and structures that impact health.
For more information:
Community engagement in the Western Pacific Region
Community engagement is a priority in the Western Pacific Region. In responding to the COVID-19 pandemic, the Western Pacific Regional Office (WPRO) began work to establish a Regional community engagement movement to advance community engagement during COVID-19 and beyond.
WPRO published the Role of community engagement in situations of extensive community transmission of COVID-19. This document provides guidance for engaging communities during pandemic response. It outlines three priority areas for action that can strengthen community engagement in the Region:
Establishing and strengthening partnerships within and beyond the health sector to reach and engage with wider community networks.
Strengthening community governance structures to leverage existing mechanisms and build capacity.
Optimizing the role of community health workers and volunteers as facilitators of community engagement.
This Community Engagement Toolkit provides practical guidance on how to do this work, organized by key aspects of community engagement: Engage, Assess, Plan, Act, Evaluate, and Communicate & Celebrate.