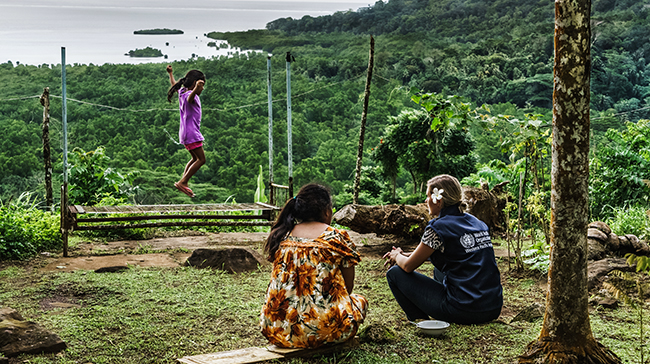 Why Assess?
Understanding the community context and assessing needs and assets are essential parts of addressing health-related issues and promoting well-being of communities. Engaging communities and other stakeholders in a situational assessment can help inform the group's follow up planning and action.
Key Questions to Consider
What issue(s) do we need to better understand and address through community engagement?
What communities are affected by this issue, how, and to what extent? How are different communities affected differently?
What knowledge is important to better understand the community and the issue (e.g. context, culture, history, networks, trends in key indicators, factors affecting the issue)? What different sources will we use to gather this information?
What are the priority goals of the local community? What is the connection between those goals and the purpose for community engagement? What criteria will be used to justify the choice of priority goal(s)?
What resources and assets are available to help address the priority goal(s)?
How do we balance the community priorities and the purpose and resources available to address the identified issue?
How will we support or create mechanisms to enable people, including those most affected and those who can address the issue, to be involved in the assessment?
Some Recommended Actions
__ Gather and assess information on the community and the issue(s) that the community engagement effort will be working to address. Information may include:

Existing data sources (e.g. risk assessments, health status reports). Pay attention to where there are marked differences in outcomes for specific groups (e.g. related to ethnicity, income, gender, where people live).
Additional quantitative data (e.g. surveys, observation, small area analysis).
Qualitative data (e.g. interviews, listening sessions, focus groups, community meeting feedback).
__ Identify and assess community concerns, needs, and assets. Methods may include community mapping, surveys, focus groups, town hall meetings and so on.
__ Identify social determinants that produce marked differences in outcomes (inequities) for specific groups. This may include:

Differential exposures and opportunities (e.g. to stress, support networks)
Differential vulnerabilities and capabilities (e.g. education)
Differential consequences (e.g. access to quality services, discrimination)

__ Establish a process to guide how decisions will be made (e.g. choosing a priority goal, deciding a shared vision and objectives). This may be through unanimous, consensus, majority rule, or executive decision-making.
__ Determine the priority goal of the community engagement effort by analyzing and prioritizing the evidence gathered. This evidence may include:

Country/community-level indicators showing the size or frequency of the issue (e.g. rate of diseases or deaths, economic impact, pattern in new cases of COVID-19 over time)
Differences in outcomes related to ethnicity, income, gender, where people live, and so on
Importance of the goal to the community
Alignment of the goal with the purpose and resources for community engagement

__ Develop an inventory of the resources and assets available, and how the group can use them to address the priority goal (e.g. people, networks, organizations, skills, expertise, money, facilities).
Examples of Assessment
Household vulnerability assessments across villages in the Samoan Islands
Resources to Help You Assess
Resources from the Community Tool Box
Toolkits
Assessing Community Needs and Resources
Troubleshooting Guides for Solving Common Problems
We need to understand the community or situation better
We don't understand the problem or goal
Additional Resources (reading, tools, examples, and PowerPoints)
Chapter 2: Models of Promoting Community Health and Development
Chapter 3: Assessing Community Needs and Resources
Chapter 17: Analyzing Community Problems and Solutions
Resources from WHO
Role of community engagement in situations of extensive community transmission of COVID-19 (WHO-WPRO)
Actions for consideration in the care and protection of vulnerable population groups for COVID-19 (WHO-WPRO)
Risk communication and community engagement readiness and response to COVID-19 (WHO)
Urban Heart: Urban Health Equity Assessment and Response Tool (WHO)
Rapid Assessment and Action Planning Process (WHO)
Early detection, assessment and response to acute public health events (WHO)
Support Tool to Assess Health Information Systems and Develop and Strengthen Health Information Strategies (WHO-EURO)
Resources from Other Sources
Coming soon.